Friction Analyzer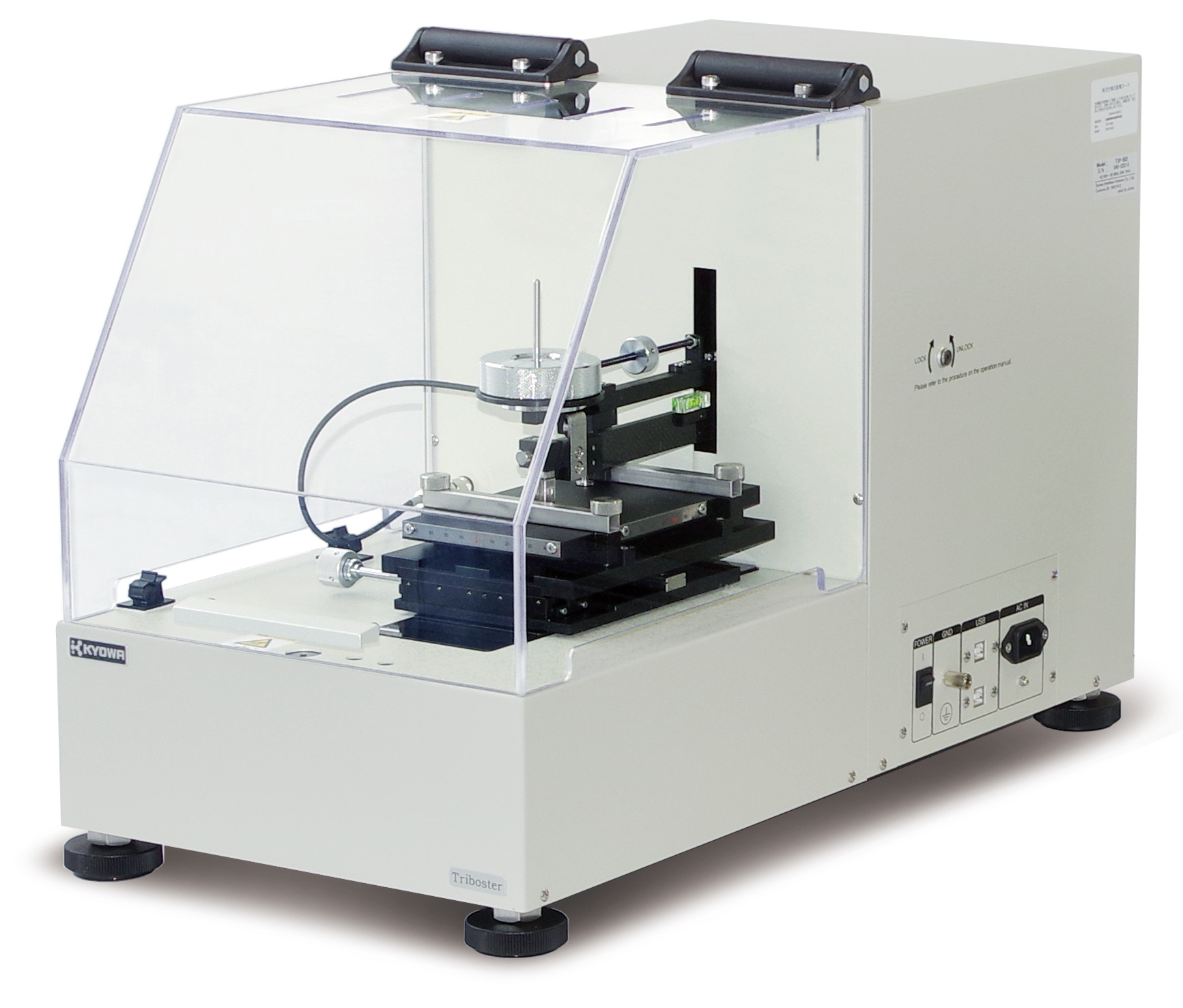 Two versatile models for all kinds of samples
Measurement of Friction
A Friction Analyzer or Friction Tester measures the resistance, or friction force, of two objects, which slide against each other. The magnitude of the friction and the abrasion depends on factors such as material composition, contact geometry, load (normal force), sliding speed, temperature, humidity, surface roughness, etc. The value of the Coefficient Of Friction (COF) "μ" is defined by the relationship between the required force "F" to slide an object and the load "W" perpendicular to the surface the object is resting on. As the COF is a dimensionless scalar, it has no unit and the direction of the force does not change its magnitude.
Measuring the COF with a KYOWA instrument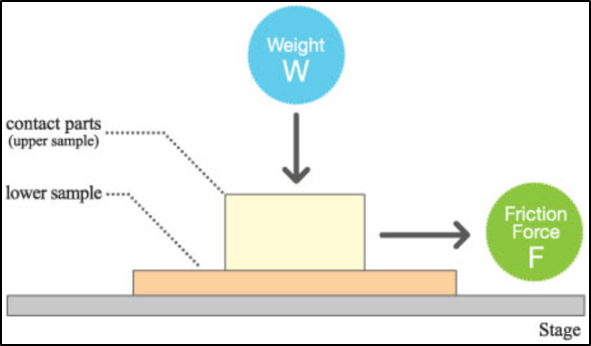 When the stage with the fixed object moves, the load "W" of the object connected to the measuring unit generates the frictional force "F" between the two objects. The measuring unit detects this force and the software calculates the coefficient of friction "μ".
When the static COF is overcome, the kinetic COF follows, so the COF "μ" can be 1) static or 2) kinetic.
1) The static COF "μs" describes the friction force between two objects when neither of the objects is moving.
2) The kinetic COF "μk", also known as sliding or dynamic COF, describes the friction force between two objects if one object is moving, or if two objects are moving against each other.
Non-moving objects experience more friction than moving ones, requiring more force to put them in motion than to sustain them in motion. Thus the static COF is larger than its kinetic counterpart.