Peel Analyzer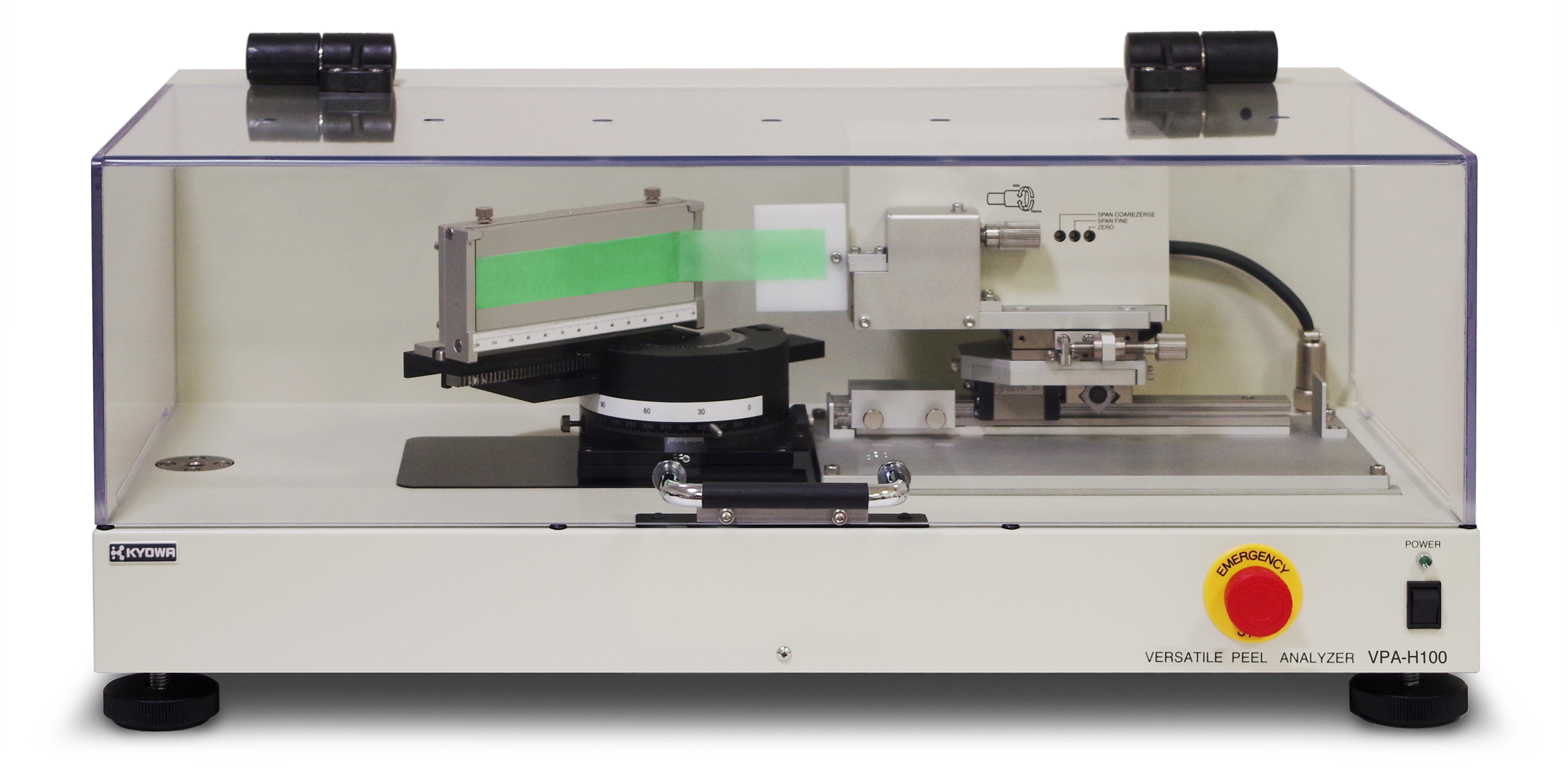 Standard model VPA-H200 &
Compact model VPA-H100
Peel Analyzer
Pressure-sensitive adhesive tapes, or PSA, play significant roles in various forefront industries such as in the production of flat panel displays, semiconductors, optical instruments, solar batteries, automobiles, as well as in medical treatments, architecture, etc. as constitutive parts and integral parts of their production process.
The performance of a PSA can be characterized by peel adhesion, shear resistance, and tack tests. Among them, peel adhesion tests are conducted widely to make an objective appraisal with quantitative evaluation following ISO 8510-1 and 2, the 90º peel test, and the 180º peel test. The 180º peel test tends to be affected slightly by the thickness and elasticity of PSA tape, and the 90º peel test may experience elongation and sagging of PSA tape due to the rather complicated structure of the jigs.
Demands on peel adhesion, peel angle, and peel rate for the optimization of adhesive tapes used in production processes vary widely depending on the applications.
KYOWA's patented Flat Plate Cross Stage Method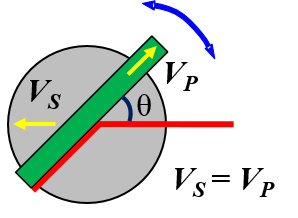 The flat specimen stage sits on a rotary table, with which the peel angle can be simply and swiftly adjusted from 0 to 180º without using any jigs or tools. The employed synchronized actuator mechanism enables to maintain the same peel rate and peel angle during the stage travel. No complex adjustments and calculations are required.