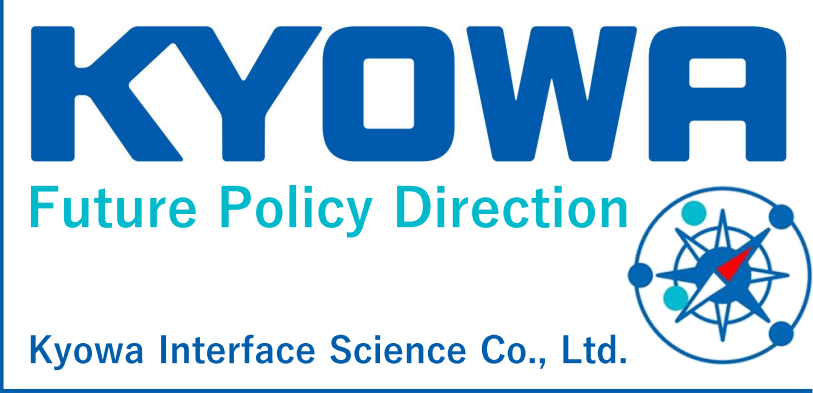 Message from the President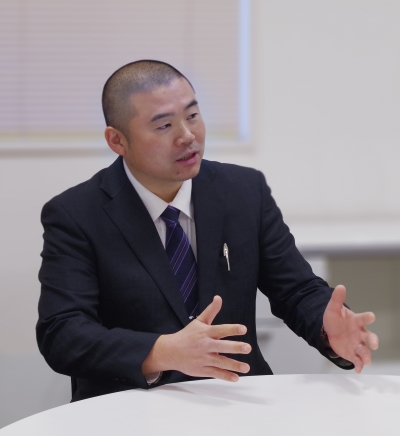 Kyowa Interface Science Co., Ltd. is proud to be the only domestic manufacturer of contact angle meters and surface tension meters with a sales record of more than 60 years.

At Kyowa Interface Science Co., Ltd., we aim to be a leading manufacturer of measuring instruments for interfacial science by utilizing our technology and human resources.
We want to thank our valued customers for your continued support and patronage as we strive to improve our products and services.
Corporate Philosophical Framework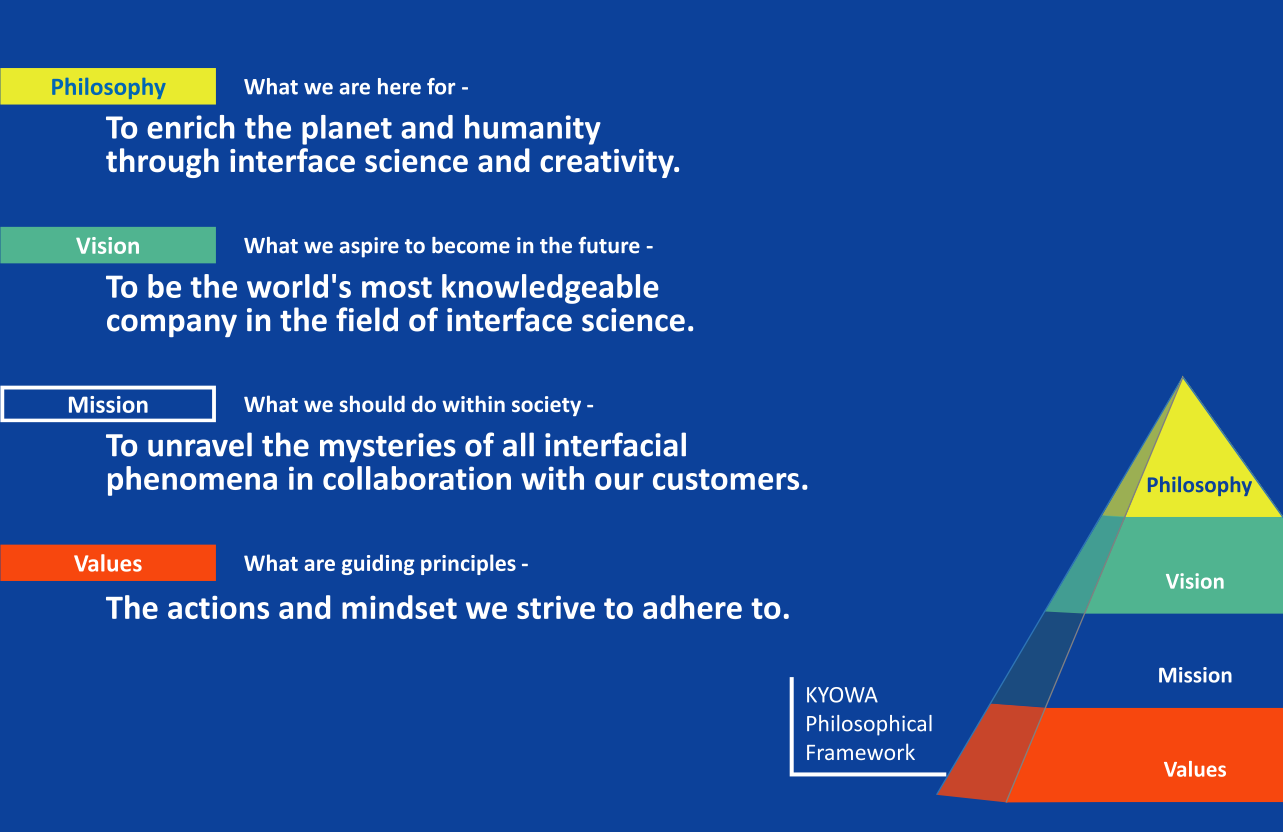 Values
The actions and mindset we strive to adhere to
Be based on the principles of purpose-driven management.
Actively harness and showcase capabilities and strengths.
Pursue employee satisfaction and customer satisfaction.
Promote diversification and internationalization of people, products, thoughts, and markets.
Excel and specialize in the field of interface science.
Maintain advanced scientific and technical expertise, a strong ethical perspective, and an ever-present intellectual curiosity toward the unknown.
Embrace a solid tradition while daring to challenge new technologies.
Envision and collaboratively create products.
Offer proposals for problems, alternatives for objections, and innovative solutions over focusing on reasons for impossibility.