BP-D5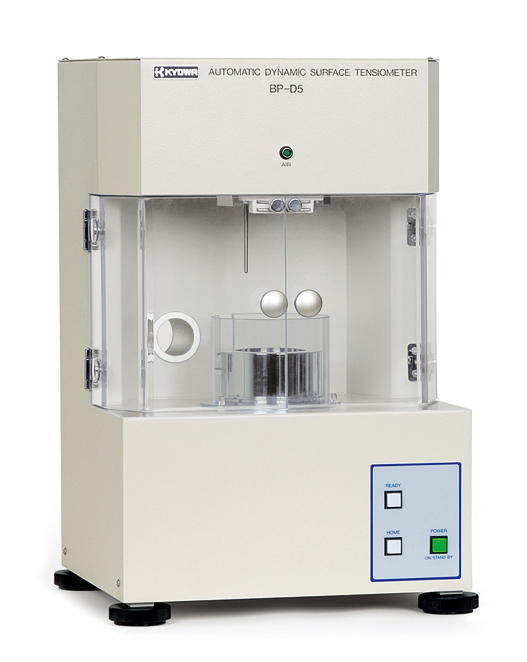 BP-D5 Bubble pressure tensiometer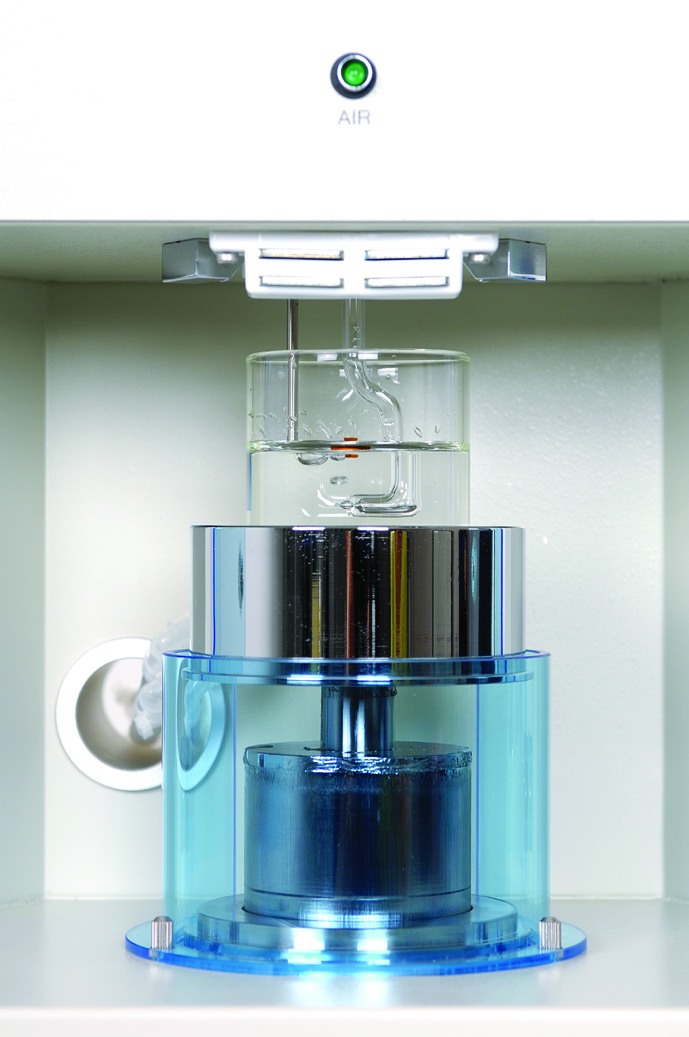 Sample chamber with jacket-type stage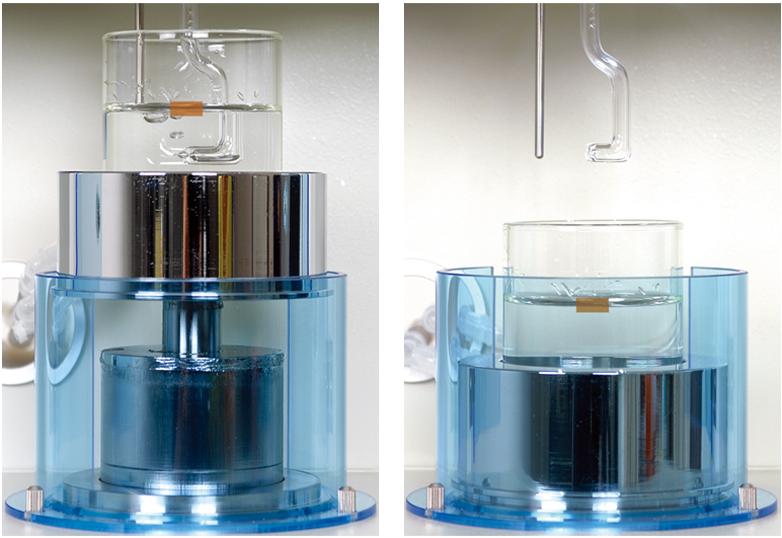 Jacket-type stage in measuring and standby position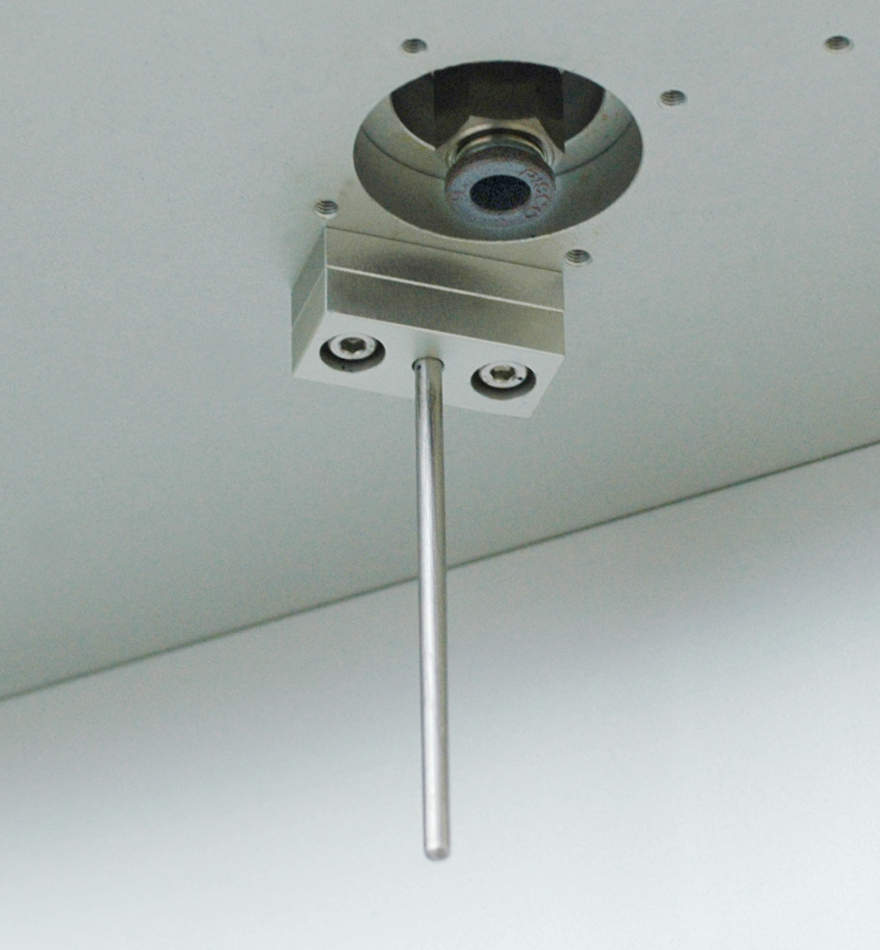 Built-in thermometer next to glass probe connection

Standard accessories set of glass probes, liquid vessels, probe holder, and ultrasonic cleaner





The BP-D5 is a fully automatic bubble pressure tensiometer for measurement of the dynamic surface tension of aqueous surfactant solutions in a time function or at a fixed surface age. For monitoring the bubble formation, the pressure voltage waveform is displayed in real-time and bubble formation is made visible by a synchronized built-in stroboscope.
Temperature-dependent measurements can also be carried out with the built-in jacket type stage and thermometer.
Display of the pressure voltage waveform
For obtaining valid measurement data, the air bubbles generated from the submerged glass probe must be clearly separated from each other. The real-time display function of the waveform helps to monitor the condition on the lifetime and allows for appropriate adjusting of the air flow rate.

Extrapolation according to Hua & Rosen
Based on the recorded surface age raw data, the average values will be calculated and displayed in a graph. Data of up to 11 measurements can be directly compared if they share the same surface age range
Using the fitting method according to Hua & Rosen the surface tension right after bubble generation and at equilibrium are extrapolated.

"One-click" fully automated operation

Surface tension against surface age (from 20 to 5,000ms) chart is computed and plotted automatically

Measurement of the dynamic surface tension at a specific surface age from 20 to 1000ms.

Real-time display of the bubble pressure waveform to monitor the conditions of the bubble generation

Extrapolation of the averaged raw data according to a method suggested by Hua & Rosen

The bubble generation from the capillary is made visible by a synchronized built-in stroboscopic lamp

Built-in jacket type stage and platinum resistance thermometer for measurements in the range of +10 to +70℃

Ultrasonic cleaner for cleaning of the glass probes
Hardware
Air tank for a surface age range from 20 to 15000ms.
Determination of the characteristics of surfactants, such as concentration, lifetime, and dynamic surface tension

Dynamic surface tension and instant wettability of inks and coating fluids

Determination of the absorbing rate of surfactants to control the dynamic surface tension

Instant forming of microdroplets with regards to aerosols and emulsifiers

Determination of instant foaming of detergents and fire extinguishing fluids
BP-D5

Measuring methods
Maximum bubble pressure method
Measuring range
10 to 100mN/m
Resolution
0.01mN/m
Accuracy1)
0.5mN/m
Surface age range of dynamic surface tension
in a time function: 20 to 5000ms, optional: 20 to 15000ms
at a fixed surface age: 20 to 1000ms
Sample volume
about 80mL
Sample viscosity range
0.5 to 10mPa・s
Sample stage operation
by software-controlled pneumatic cylinder
Air supply pressure
0.4 to 0.7Mpa
External dimensions
(WxDxH)
320x315x475mm
Approximately weight
18.5kg
Electric power:
Voltage
Frequency
Power consumption

AC100-240V
50/60Hz
50W 80VA
Operating environment


temperature: +10 to +35℃, humidity: 30-80%RH (non-condensing)
positioned away from sources of electrical noise and vibration
1) Accuracy is the repeatability in terms of standard deviation based on the manufacturer's prescribed conditions